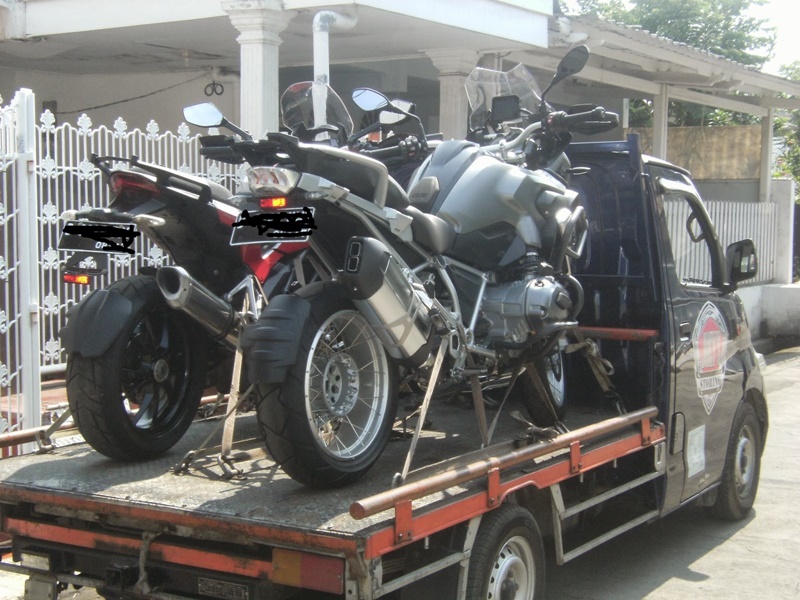 We provide you specialized Motorcycle Tow Service! Yes, we are experts in handling every type of bike, scooter, and even custom choppers. Serving the Kuala Lumpur Malaysia, we offer thelatest technology such as hydraulic lift thatis specifically designed for bikes. This system allows us to load your vehicle safely at ground level. Your bike is professionally handled, and we treat it as it's our own. We use the perfect tools for our job; these include soft straps, neoprene covers and sheepskin covers. These covers make sure there are no scratches on your bike. In addition, Motor Towing Company uses right strapping methods with bar straps that usually depend on the type of motorcycle you got. We genuinely care about our customers and see to our utmost efforts that we provide you with nothing but top notch service. We are privately owned and operated business who have been riding for years themselves. Therefore, we understand the problems of owning a bike and the worries of towing. We dedicate ourselves for providing you a professional and convenient option. Whatever it is, safe loading, unloading to transport your bike, you can trust us with it, we only need minutes to load and unload. Plus, we are fully licensed and insured.
How can We Help You
In case, you have been riding for a long time, and you are too tired
You had a couple of drinks and didn't want to risk
Your motorcycle needs service, but you don't have the time to take it to a dealer
You have a flat tire, ran out of gas, dead battery, or any other mechanical problem
What makes us Dependable
We offer the best Motorcycle Tow Truck Service because we are bike enthusiasts ourselves, we want nothing more than to keep your bike spotless. Motor Towing Company has been working closely with the local community for the past years to understand the unique transportation needs of bikers and their bikes for rates they can easily afford. Keeping up, we help you for short, and thelongmotor is towing. We also help you for emergency roadside problems such as fuel delivery and jump starting. Motorcycle Towing Kuala Lumpur Malaysia is at your service to provide you affordable and professional towing service. All our team members are like-minded bike enthusiast who knows every bit of Towing Motorcycle and will handle your ride to make sure you are satisfied with our services.

At Kuala Lumpur Malaysia, we are well aware of the fact that your time is valuable and, therefore, we provide you 24-hour tyre breakdown service. Whatever your case is, emergency breakdown or you don't have space, just let us know... more...