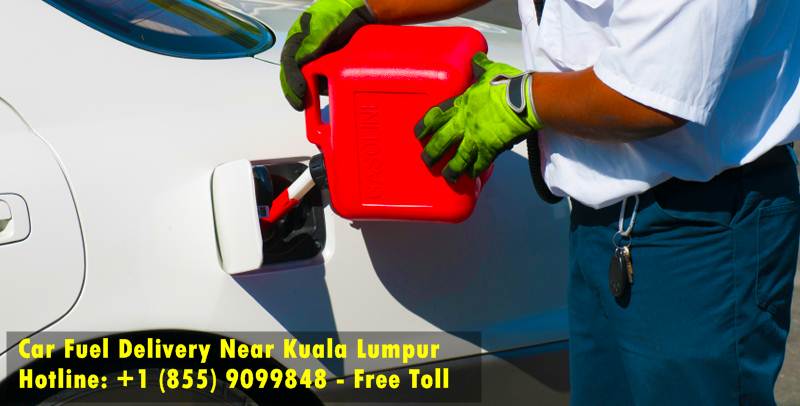 Need Car gas delivery service in kl? Did you know that running completely dry of gas and fuel can damage your Car's Fuel Pump? The best thing you can do is make sure you never run out of it, but if you do, we are here to help you. Our Car Gas Delivery Service is stuffed with trained professionals who are all prepped for providing prompt response to your fuel shortage problem. Whatever your problem is, despite you ran out of fuel or your fuel gauge is not working, we are here to help.
Getting You Out of Emergency
We help people with emergency gas delivery in Kuala Lumpur Malaysia 24×7, 365 days a year. So if you are out of fuel, you don't need to worry about who will come to your aid. Our team of trained and experienced professionals is fully equipped and can fill your tank within an hour or less from the moment you call us.
Even if you need Emergency Gas Delivery during wee hours, you can depend on us. We will reach you as soon as we can to bail you out of your troubles. We got the best trucks that are ever ready for immediate assistance whenever needed.
Your Roadside Assistance Partner
The fact is, it's extremely hard to find a roadside assistance company you can trust on. Yes, most companies don't care about you or your needs. But, we are a different breed! How? We also offer you proficient towing and wreckage clearing services. Whenever you are stranded in themiddle of somewhere just because you have a shortage of fuel, know that you can count on us. Call us to avoid reliable and affordable Car Fuel Delivery service.
What We Offer
We offer you both gas and diesel 24×7 365 days a year. Following are a few things that depart us from the crowd:
Premium Gas Delivery
Diesel Truck
Fleet Fueling
Diesel Fueling of Heavy Machinery and Construction Equipment
Bulk Diesel Fuel Delivery
Premium Gas Delivery
Metered Diesel Fuel Delivery
We offer 24-houremergency gas delivery or your ride. Delivery only premium grade fuel, our company exceeds your expectation. You can now count on a world-class service provider who is knownfor helping out its client when they are in difficulty. In additionto the basic, we store fuel on thesideso you can access at anytime.so whenever you are in trouble, let us know and we will bail you out.