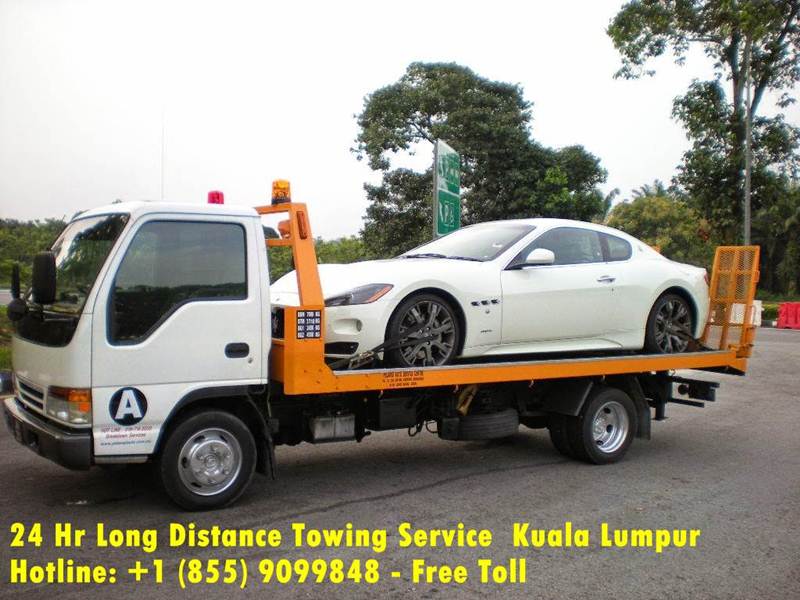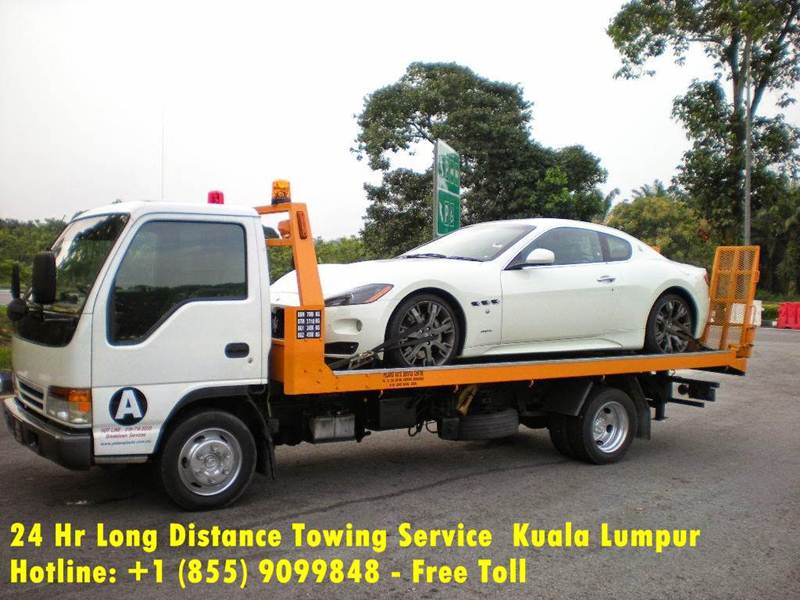 Automobiles are susceptible to breaking down in the middle of the road. If you haven't had time to maintain your car, your car is as unpredictable as death itself. It can break down anywhere and be a source of theproblem for you. Suppose you are traveling with your family, and your car breaks down in the middle of nowhere, you are going to need to call a towing service that can assist you as soon as they can. If your car has broken down near Klang Valley, all you have to do is give a call to towing service Klang Valley and leave the rest to the experts.
Services Offered
Towing service Klang Valley includes all those services that your vehicle can need. Whether you need a tow dolly for your vehicle or flatbed towing, we are the guys you want to call. You can get these towing services any time you need to because they are open 24/7. Even if it is 3 in the morning, we will be there to help you continue your journey.
Some of the most common services that you can avail from towing service Klang are
Emergency towing service so that you can be safe if you are in a car accident and need assistance as soon as possible.
Jump-start car service if you have a slight battery problem with your car.
If the Jump starting your car does not work, you can always avail the Car Battery Change Service in which you can get a new guaranteed battery for your vehicle.
Tire Service for any flat tire problems that you may encounter on the road. You don't have to push your vehicle to the nearest tire shop; the experts will come to you.
Gas Delivery service can be availed if you are running low on gas and there is no station nearby.
Motorcycle towing service is also available if your vehicle is stuck somewhere that is difficult for you to access.
Pricing
It often happens that towing companies take advantage of the customer's helplessness and hidden charge fee which amounts to a lot of money. This is what most people fear while calling for towing services. Towing service Klang Valley never charges its customers more than what they deserve. Their prices are quite affordable and cheaper than the rest.
Safety While Handling
Towing service Klang Valley will make sure that your vehicle remains spotless. The experts that operate the towing machines make sure that there is not even a single scratch on your vehicle while towing it. This shows the expertise of the expertise and experience of our workers, and you can trust them with your eyes closed.
Customer Satisfaction
We at towing service Klang Valley make sure that our customers are satisfied with our services. We have been in the business for a long time and have got countless satisfied customers reviews. We never overcharge our customers and handle all the vehicles as if they are our own. Any mishandled vehicle is paid for by the company.